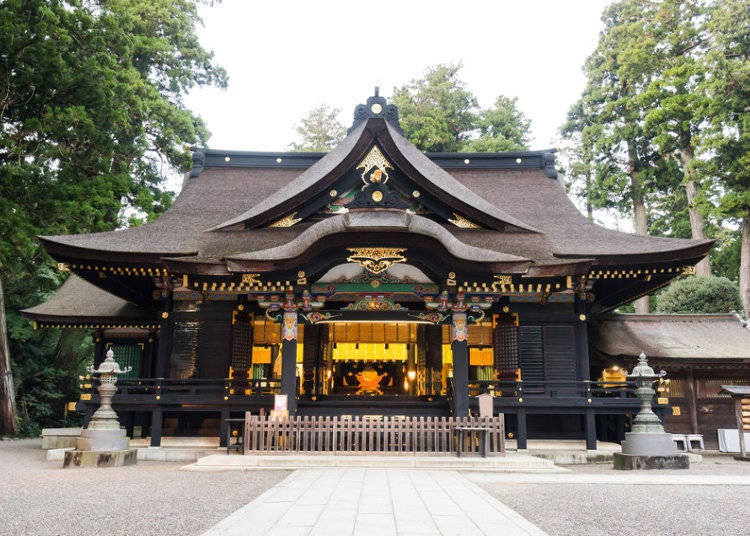 Courtesy-livejapan
When it comes to spiritual things to do, there's a lot one can experience during their time in Japan. From visiting a Buddhist Temple to a visit to Shinto Shrine, there are many rituals one can observe during their vacation. Visiting such places also gives you an opportunity to witness beautiful natural surroundings of the forest and mountainsides. These are some of the best spiritual things to do in Japan.
Stay in a Temple – Koya-san is a mountain town near Osaka that offers spending an overnight at one of the temples. This is a weird lodging experience however, it is peaceful and minimalist compared to staying in fancy hotels. The price too is on the cheaper side making it budget friendly.
Visit the Golden Temple –Another delightful experience when it comes to experiencing spiritual things is to visit Kyoto's Golden Temple. From a distance, the temple looks absolutely gorgeous. However, it tends to get crowded with tourists.
Meditate at one of the Zen Gardens – There are many Zen gardens in Japan that offer locals and tourists a chance to relax their mind via meditation. Kyoto is one of the best places to visit some of the best Zen Gardens such as Ryoan-ji, Kennin-ji and Kodai-ji temples.
Witness the Temples at Nikko – Nikko is another mountain town in Japan consisting of UNESCO World Heritage Temples. Many locals and tourists come to visit one of the few temples here at Nikko as a day trip. The main attraction at Nikko is the Toshogu Shrine comprising of many attractions and features.
Make sure you get the best package by enquiring from the best Japan tour companies.